5 REASONS WHY
HEALTHCARE PROFESSIONALS EVERYWHERE ARE CHOOSING GALES
The most comfortable 12+ hour shift footwear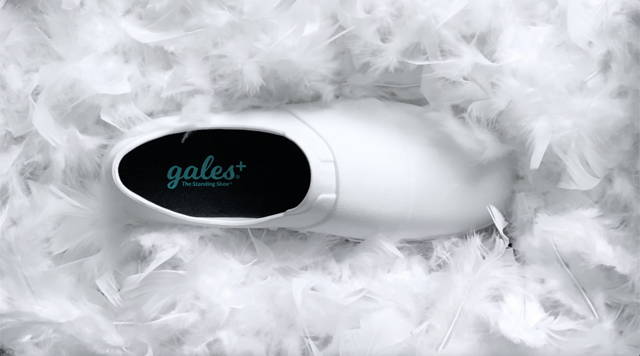 (Or really fluffy marshmallows)
Back and knee pain can make long shifts a nightmare! Gales® are specifically designed to absorb and disperse energy, rather than bounce it back into your body like athletic shoes, significant reducing impact on your joints to keep you feeling comfortable shift after shift.
Ventilated To Keep You Cool
(Protective shoes that breathe!)
Water resistant on the outside, strategic ventilation on the inside - designed to keep fluids at bay and move moisture away!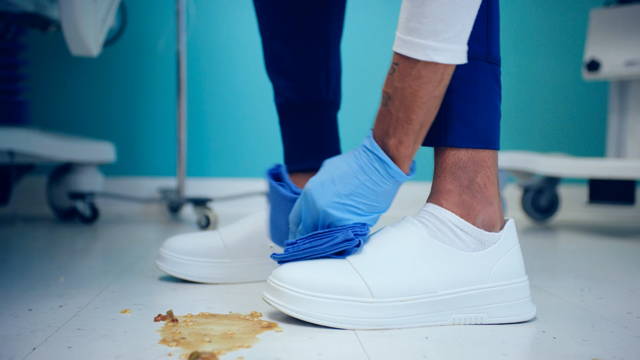 (They're hard to get dirty... we tried!)
Q: What's bleach-able, machine washable, and easy to clean in 3 seconds or less?
A: Gales® - With no laces, fibers, cracks or crevices, our shoes are harder to get dirty than they are to clean!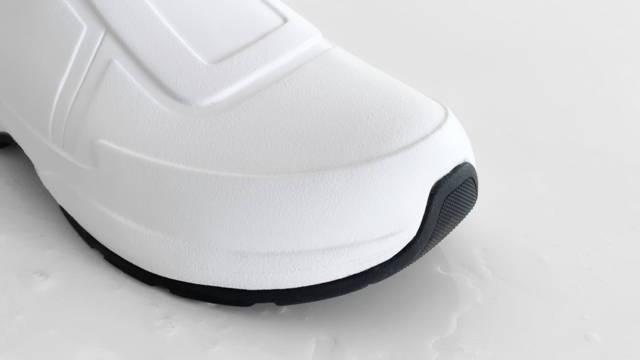 Extra Grip So You Don't Slip
(Lab Certified Protection)
Wet or dry, we've got you covered with ASTM Certified Slip Resistant Soles!
(P.S. we're also lab certified Anti-Microbial)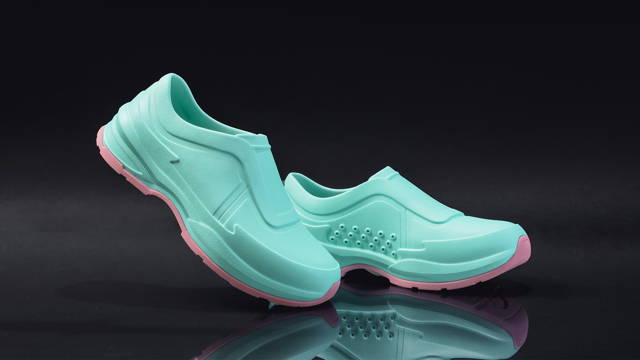 (Designed By Luxury Italian Shoe Designer)
Workplace shoes don't have to look dull and uninspired. That's why our Luxury Italian shoe designer / founder fused functional performance with Italian designs to keep you protected AND stylish.
Ultra-Comfort Classic Design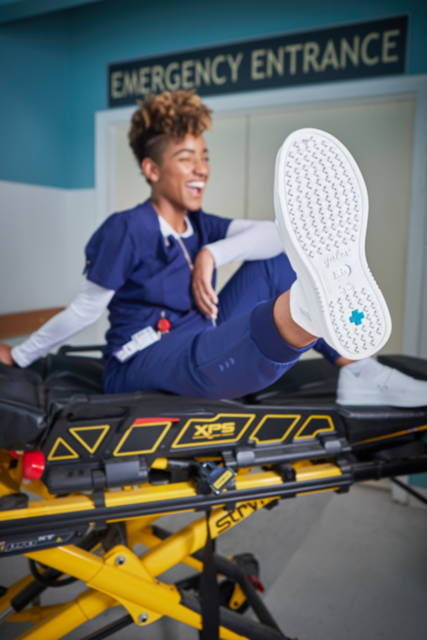 Same Comfort - Wider Width + Rubber Soles
WHAT OUR CUSTOMERS ARE SAYING
As a surgical resident, I get so much use out of these shoes. I was a little skeptical as they did squeak when I first put them on, but the squeaking has stopped and they are very comfortable for long shifts on my feet. I get so many compliments on these shoes and nurses/doctors asking where I got them. They also protect my feet and wipe clean really easily so I'm not afraid when I get blood/fluids on them. Have become my favorite shoes. Highly recommend!
So comfy + great for long shifts
I love my new Pro Line Shoes! Wore them to my 8 hour shift and my feet (+ lower back) still felt great at the end. Love that the bottoms are rubber too for slip resistance because the floors at my work are often wet and slippery! These provided great traction. I ordered the white on white and have my eyes on the fun orange color next!
Love my new pair of gales, amazing quality, 10/10 recommend. easy to clean. light and great support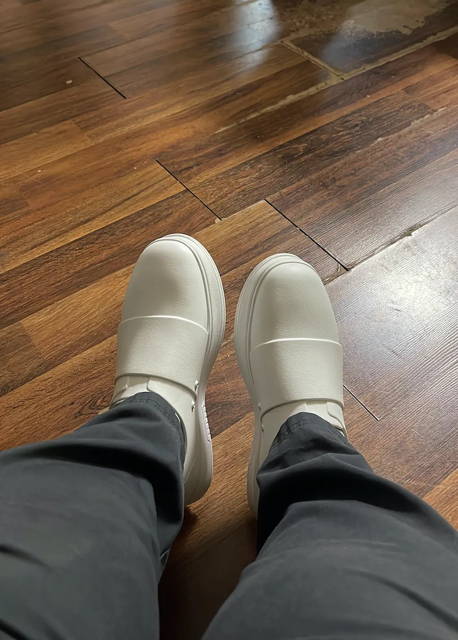 I'm a big Nurse Blake fan so I tried the shoes after my first 12 hour shift with no leg pain or tired feet I knew these where the shoes for me, Plus there was no annoying sounds coming from the shoes working the nightshift that's very important.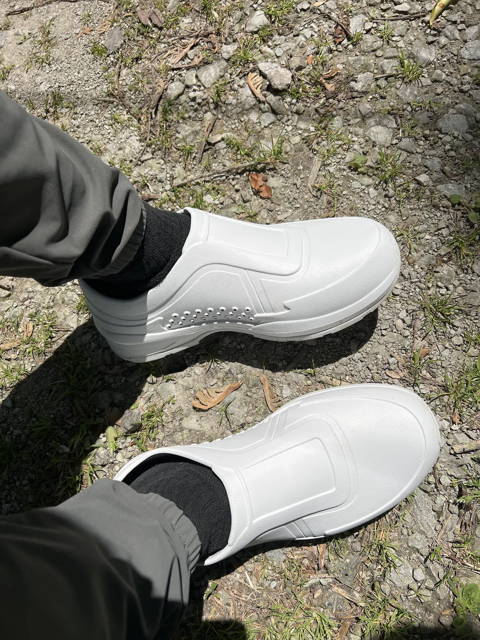 Ultra comfortable, wear everywhere shoe
Still my favorite element is how super easy to clean they are especially for the white version! Love the air vents, I get sweaty feet but not with the new air vent design!
Perfect nursing shoe- simple, reliable, comfy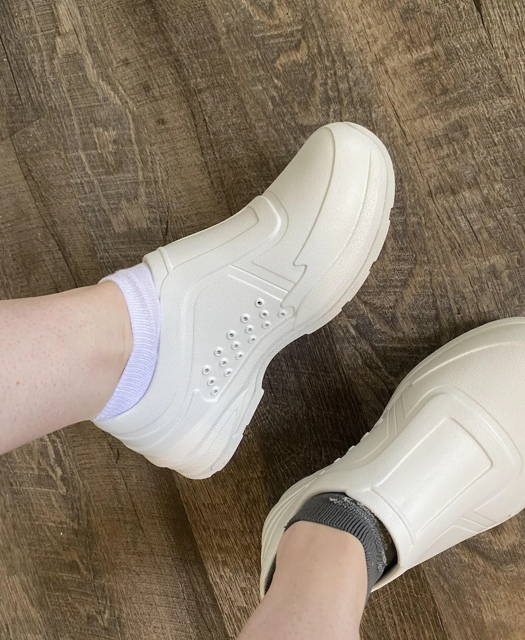 I tried the original Gales and while they were a great cushiony shoe, they were quite narrow on my feet. This new Pro Line is great. The fit is much wider and roomier in general. No rubbing or squeezing. The all white color is perfect for my nursing school uniform requirement! Maybe they're not the most stylish shoe you can buy, but I think they're subtle enough and all we care about is comfort when at work. Very lightweight yet substantial - they aren't cheaply made. The holes on the side allow for air flow to avoid sweaty feet. And there are no laces or books and crannies for fluids (or worse) to hide in. Easily wipeable. Very happy with the Pro Line and I've been recommending to all my fiends. Thanks Gales!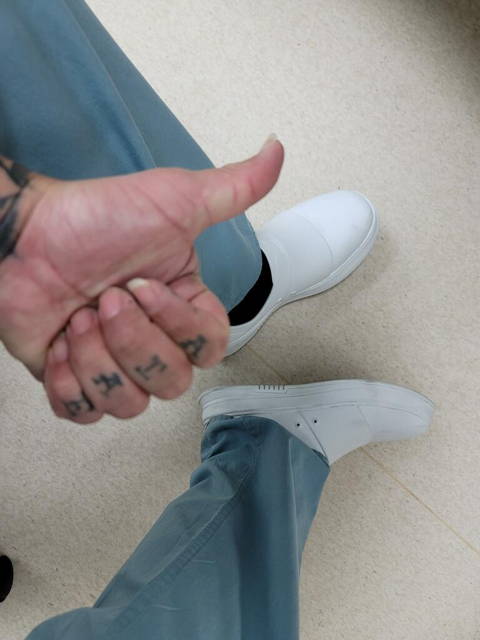 I work as a surgical tech. I'm always on my feet. Which I switch out 3 types of shoes through the week. I'm telling you I can wear these all week with no pain nor back problems.. looking to buy a 2nd pair different color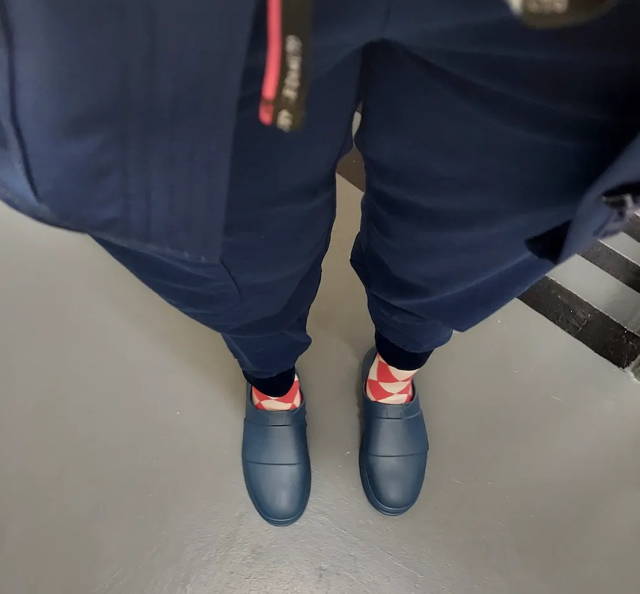 Omigosh, I wore this with my antiembolism socks. Every step, skip and hop...running I took to get to the next patient felt so good. The cushion-y feel, the way the shoes would mold to the movement of my feet, as I moved around the unit, felt good with these shoes on. These are the best shoes I've ever worn. I have wide feet and I've had a lot of jobs where I am standing on end for hours, and not just nursing. I wish I could've known about these shoes sooner. I wear 8.5 wide and I love these shoes so much. Mid shift I thought I would get that tired feeling that radiates from my feet for having tortured them for hours by standing and running throughout shift, that kind of tired that makes you sigh from sheer exhaustion.... But nope! I didn't feel that at all. I love these shoes.