March, 2020 during the rise of the pandemic, someone very close to Rob Gregg's family fell ill to COVID and was rushed to St. Peter's Hospital when his condition worsened. His lungs weren't absorbing enough oxygen, but due to the incredible care provided by the NHS, he was transferred to the ICU on a new type of ventilator and recovered from critical condition over the next five days.
This had a profound impact, and Rob began donating towards the production of PPE for frontline workers, when he connected with the president of SONSIEL (Society of Nurse Scientists, Innovators, Entrepreneurs and Leaders) who further opened his eyes to the fact that 59 Million healthcare professionals worldwide were without a single provider of protective PPE footwear. With over half a decade of footwear design and manufacturing expertise, Rob shifted his full time focus towards the pursuit of building better, safer, more affordable protection for our healthcare workers.

Save one life and you're a hero.
Save one hundred lives, you're a nurse.
SMART PPE Footwear® Designed for Healthcare Professionals
Named after the founder of modern nursing Florence Nightingale, Gales was founded to give back to the healthcare community through innovation with Smart PPE Footwear™ technology, offering the highest level of affordability, safety, cleanability, comfort and style in its class. Common footwear worn in medical facilities puts our frontline workers at risk, leaving them exposed to infectious fluids and disease, so we led the charge to be the first to complete the bio-safe uniform.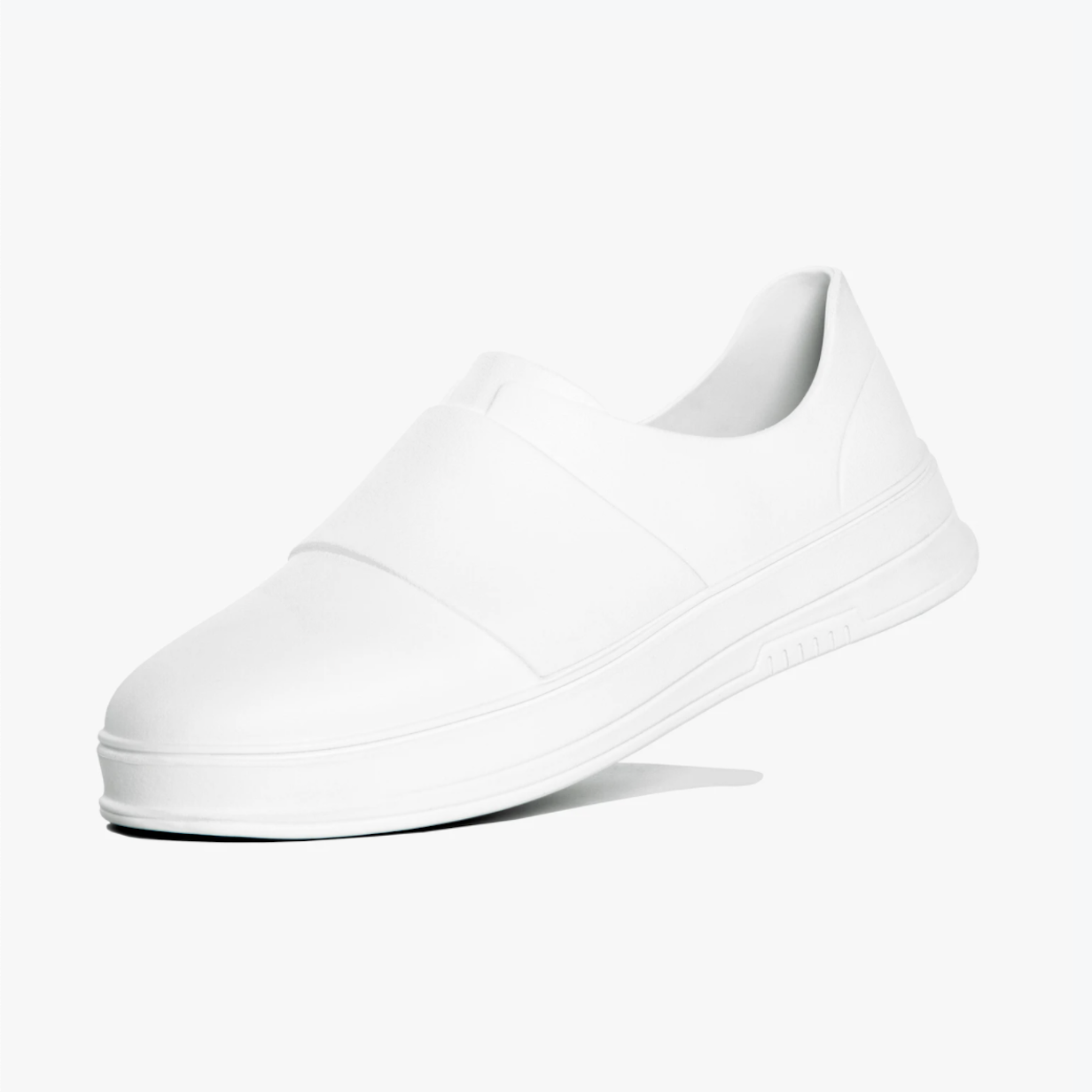 Gales checks all of the boxes:
✓ Comfortable - Working long shifts is hard enough, so we developed insoles with the leading medical grade insole manufacturers OrthoLite®, to create long term cushioning, arch support, high breathability and moisture management. We paired this with patented XL Extralight® technology to create a shoe 3x lighter than comparable footwear, which combined, feels like walking on a cloud.

✓ Antimicrobial - Gales are the only footwear with 100% antimicrobial protection. Both our insoles and outsoles feature patented antimicrobial technology that continually resists microbe growth and provides built in protection from fungus, bacteria and odor.
✓ Easy to Clean - "Easy to clean" doesn't mean just the tip of your shoe. Laces, seams, cracks, crevices and top facing perforations all absorb moisture, so we got rid of them all with seamless, laceless, slip-on technology. Our outsoles can be wiped clean in seconds, and insoles are machine washable, coming out virtually like new every time while maintaining all the comfort and performance benefits after washing.

✓ Affordable - Spending $130-$150+ per pair on multiple sets of work shoes didn't make sense to us, so we cut our price nearly in half at $89.95. Our vertically integrated in-house manufacturing process allows us to cut out middlemen and third party suppliers to pass savings directly on to you with cutting edge quality at an affordable price.
✓ Style - We tapped into our Italian luxury footwear design background to take a vast departure from clog style shoes and introduce footwear stylish enough to grace the runway. Thanks to our crowdsourced healthcare community feedback, we paired down hundreds of professional designs to introduce a stylish new silhouette that inspires confidence both inside and out of the workplace.